Who we are
Starr Care was founded in May 2000 and has been providing high quality care and support to thousands of clients during this time. We have always been a private owner-run care provider, which has enabled us to remain totally flexible to the needs of every individual client. We believe people are happiest if able to stay living comfortably and safely in their own homes and love to be able to help make this possible by supporting and caring for our clients.
Our aim is to always make a positive difference to the quality of our clients' lives. We are committed to providing outstanding levels of care to all clients.
Our team is made up of capable and caring individuals who have been selected due to their personality and life skills - so that they are able to provide the service and empathy that our clients deserve. Fully trained, CRB checked and fully insured for your total peace of mind.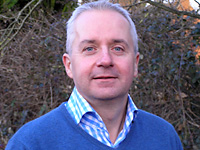 Nigel Sibley - Director
Nigel gained experience working with retirement and care businesses during a successful career in service industries. This, together with his own experience looking for care for his own parents, led him to decide to run his own domiciliary care business that would stand out from the crowd by providing service levels of which to be truly proud.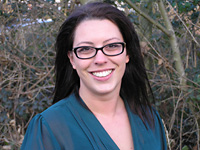 Natalie Hinchliffe - Registered Manager
With 15 years experience in care Natalie is the Registered Manager and is responsible for the running of Starr Care. She takes a personal interest in all clients and is always available to clients and their families to discuss and review care plans. Natalie manages the team of care and support workers and is responsible for staff training and maintaining the highest care standards.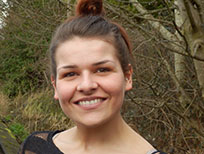 Chantelle Bystram – Office Manager
Chantelle has been with Starr Care for 5 years and has progressed to become our Office Manager. She is responsible for all administration, finance and HR matters and is often the first point of contact for new employees, new clients or their families.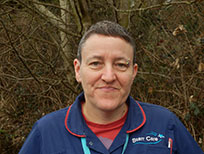 Loraine Knight – Training Manager & Senior Care Officer
Loraine is responsible for ensuring that the Starr Care team always deliver the highest possible standards. She makes sure that all new employees are inducted and trained to our satisfaction, above the standards required by regulation, and that these standards are maintained on a day to day basis.
Our Team
We are proud of our team of care and support workers who we believe are among the best in the industry. We all share the common belief that we can make a positive difference to our clients' lives through the services we provide. This culture under-pins our commitment to high standards and always going that extra mile for our clients.
Our staff wear company uniforms and identification badges at all times.
Starr Care is registered as a provider of domiciliary care with the Care Quality Commission. We are registered under the Data Protection Act to ensure complete security and confidentiality of client information.